The standard implementation and training package that is purchased with DesignPLUS includes installation as well as a series of training sessions designed to ensure your institution can use the tools to their maximum potential. Training sessions are offered on a regular, pre-scheduled basis so participants can sign up for sessions offered at times that work best for them. All training sessions are delivered via Zoom conference and are recorded for your reference later.
Below is an overview of the various DesignPLUS implementation and training activities included in the standard package: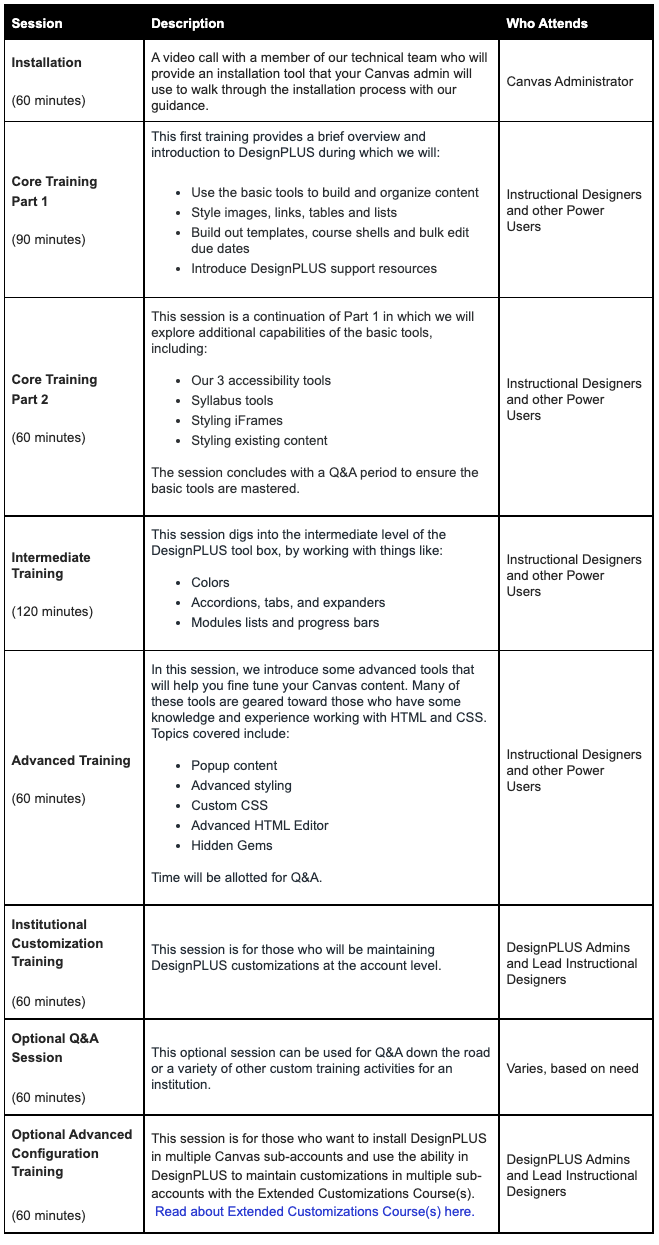 More details on what is covered in each training session can be seen here.
See upcoming training opportunities and sign up on our website.
Private Training Package
As an alternative to the Standard Training Package, we offer a Private Training Package for institutions that wish to have the training dedicated to their organization only and delivered on a custom schedule.